Max's Clavichord
Clavichord by Robert Goble (1960) Previously owned by composer Sir Peter Maxwell Davies
Max's Clavichord on Sale
In the realm of classical music, certain instruments hold special significance, intertwining themselves with the lives and works of celebrated composers. One such instrument is the clavichord crafted by Robert Goble in 1960, which carries the illustrious legacy of the late composer Sir Peter Maxwell Davies (1934-2016). As the Master of the Queen's Music from 2004 to 2014, Davies left an indelible mark on the musical landscape, and now, his cherished clavichord presents a unique opportunity for discerning collectors and music enthusiasts alike.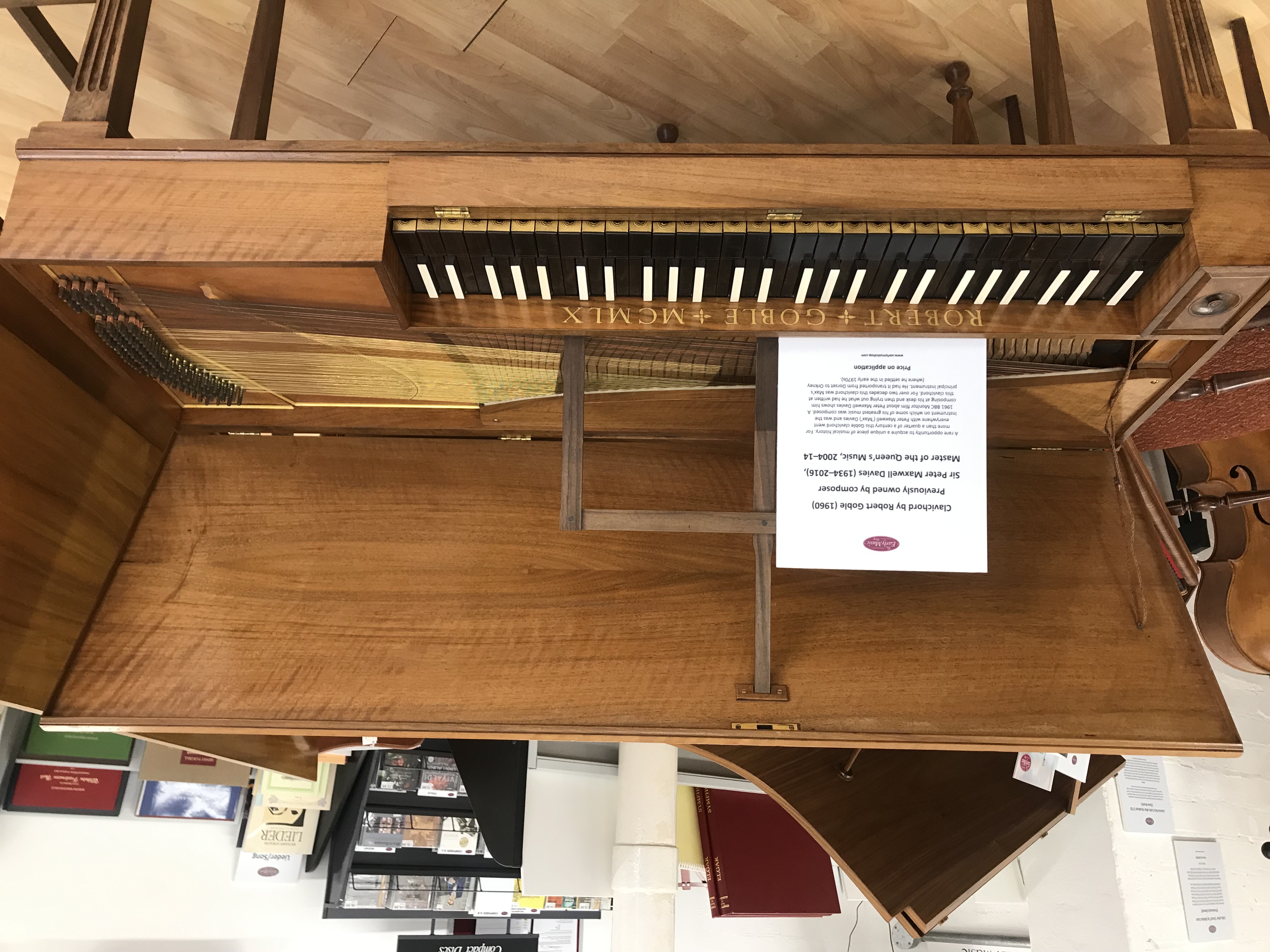 Clavichord by Robert Goble (1960)
For more than twenty-five years, the Goble clavichord was an inseparable companion to Peter Maxwell Davies, affectionately known as "Max." It witnessed the birth of some of his most iconic compositions and played a pivotal role in his creative process. In a 1961 BBC Monitor film, viewers caught a glimpse of Davies composing at his desk, followed by moments of inspiration brought to life on this very clavichord. As his principal instrument for over two decades, it journeyed alongside him from Dorset to Orkney, where he settled in the early 1970s, becoming an integral part of his musical identity
The clavichord itself stands as a testament to the intimate connection between the artist and his craft. A unique feature of the clavichord is its ability to produce subtle variations in tone and dynamic through the player's touch. This nuanced expressiveness undoubtedly shaped Davies' compositions, imbuing them with his distinct musical voice. The instrument's rich history intertwines with the composer's own narrative, offering a profound glimpse into the creative process and the artistry of one of the 20th century's most renowned composers.
© The Max Trust – All rights reserved.
REGISTERED CHARITY NUMBER 1171965